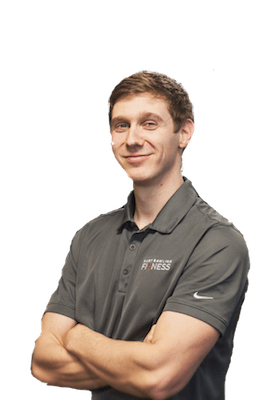 Grant Wiseman
Grant is used to being in a small town as he grew up in Washington Illinois and went to college in Pella.
Iowa at Central College for his Bachelor of Liberal Arts degree in Exercise Science. While attending Central, he found his interest in both training himself and others. This continued throughout his college career as he went on to receive his Masters in Exercise Science at Southern Illinois University Carbondale (another small town). While at SIUC he taught for the kinesiology department as a graduate assistant. Grant is now a certified trainer through the American College of Sports Medicine. In the near future, he would like to become certified in both yoga and massage.
He enjoys anything sport related, but is a huge soccer fan. He played for Central College at an NCAA Division III level and is still playing recreationally on occasion. Strength, agility, and power training are his specialties.