Rely On Individualized Instruction And Professional Coaching In Our Semi-Private Training
Look, we're all busy right? We don't have hours and hours to dedicate to fitness training each week. And guess what? You don't have to.
At Kurt Rawlins Fitness, we're putting you on a proven path to success with our Semi-Private Training program. In small groups of just 2-3 people, you can take on our high-energy 30-minute workouts and challenge your body with exercises that are tailored to your goals and skill level.
With just THREE workouts a week, you can see real results like never before.
Come see us in Chicago's River North neighborhood today or simply fill out the short form on your screen to learn more!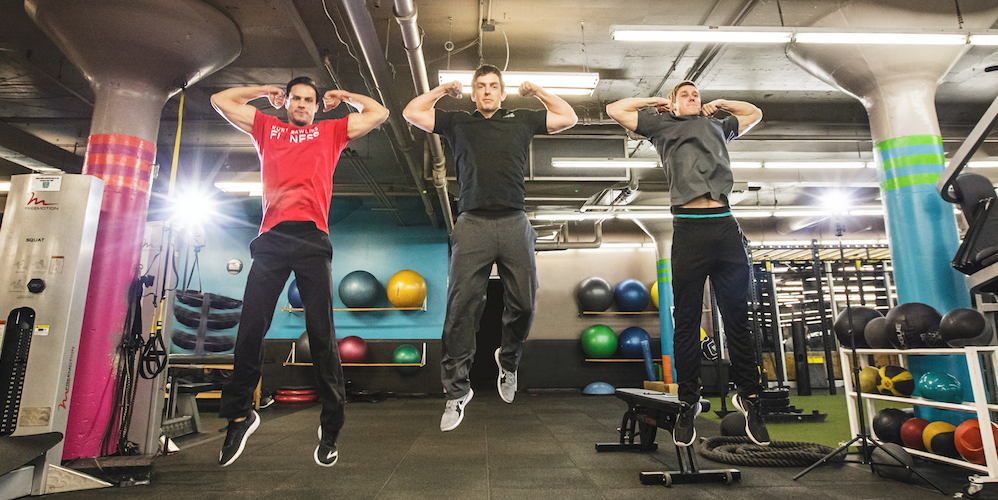 How Does Our Semi-Private Training Work?
At Kurt Rawlins Fitness, we're cutting out the wasted movements and busywork routines that too many fitness plans feature. Instead, we're focusing on maximizing your time and tailoring every session to your unique needs.
Our Semi-Private Training here in River North offers you a high-energy workout where you can rely on professional coaching and individualized attention.
Each client takes on an individualized workout with set and rep schemes designed specifically for you and your goals.
In no time, you can take on:
Lean, functional strength across your entire body
Healthy fat burn and weight loss
Sustainable strategies that keep you injury free
Hands-on coaching every step of the way
It's Personal Training At A Fraction Of The Cost
That's the beauty of this system. You're not conforming to cookie-cutter workouts and training strategies that fit the masses. You're taking on tailored exercises that are designed to help YOU find success.
And you're giving it your all alongside 2-3 like-minded athletes.
At Kurt Rawlins Fitness, you can stay motivated week in and week out and challenge yourself with the help of a dedicated professional. We're offering a system of support and encouragement that can't be matched.
From day one in our Semi-Private Training program, you'll enjoy:
Unwavering support and accountability
A dynamic workout routine that keeps you on your toes
Professional feedback and analysis throughout the process
Efficient training that makes your workouts more convenient than ever
Learn More About Our Semi-Private Training In River North Today!
If you're looking for a better way to train, look no further. Our Semi-Private Training at Kurt Rawlins Fitness is helping men and women all across River North, Near North Side, and all over Chicago find success. We are proud to work with people of all ages and experience levels.
Just fill out the short form on your screen to learn more!